2018 is officially marked "The Year of Zayed", the decision is announced by The President, His Highness Sheikh Khalifa bin Zayed Al Nahyan.
The late founding father established the fundamentals of the United Arab Emirates culture and achieved goodness, compassion, humanitarianism throughout his life.
‍
The legacy of the late founding father continues to live through the UAE Federation and his local, regional and international achievements.
‍
Sheikh Khalifa Said: "On this day, August 6, a new era dawned upon us all when the late Sheikh Zayed assumed command of the Abu Dhabi government and began the march towards unity, prosperity and societal development."
Sheikh Zayed was born in the Emirate of Abu Dhabi in 1918 to Sheikh Sultan Bin Zayed, the Ruler of Abu Dhabi from 1922-1926. He was the youngest of Sheikh Sultan's four sons and was named after his famous grandfather, known as 'Zayed the Great', the Ruler of the Emirate from 1885-1909.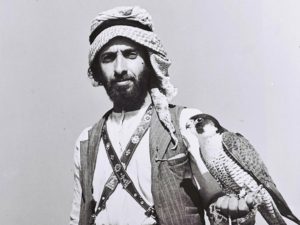 ‍
His Highness Sheikh Mohammed bin Rashid Al Maktoum, the Vice-president, Prime Minister and Ruler of Dubai: "We celebrate the centennial anniversary of the birth of one of the greatest and most noble men who dedicated his life for the present and future of the nation."
‍